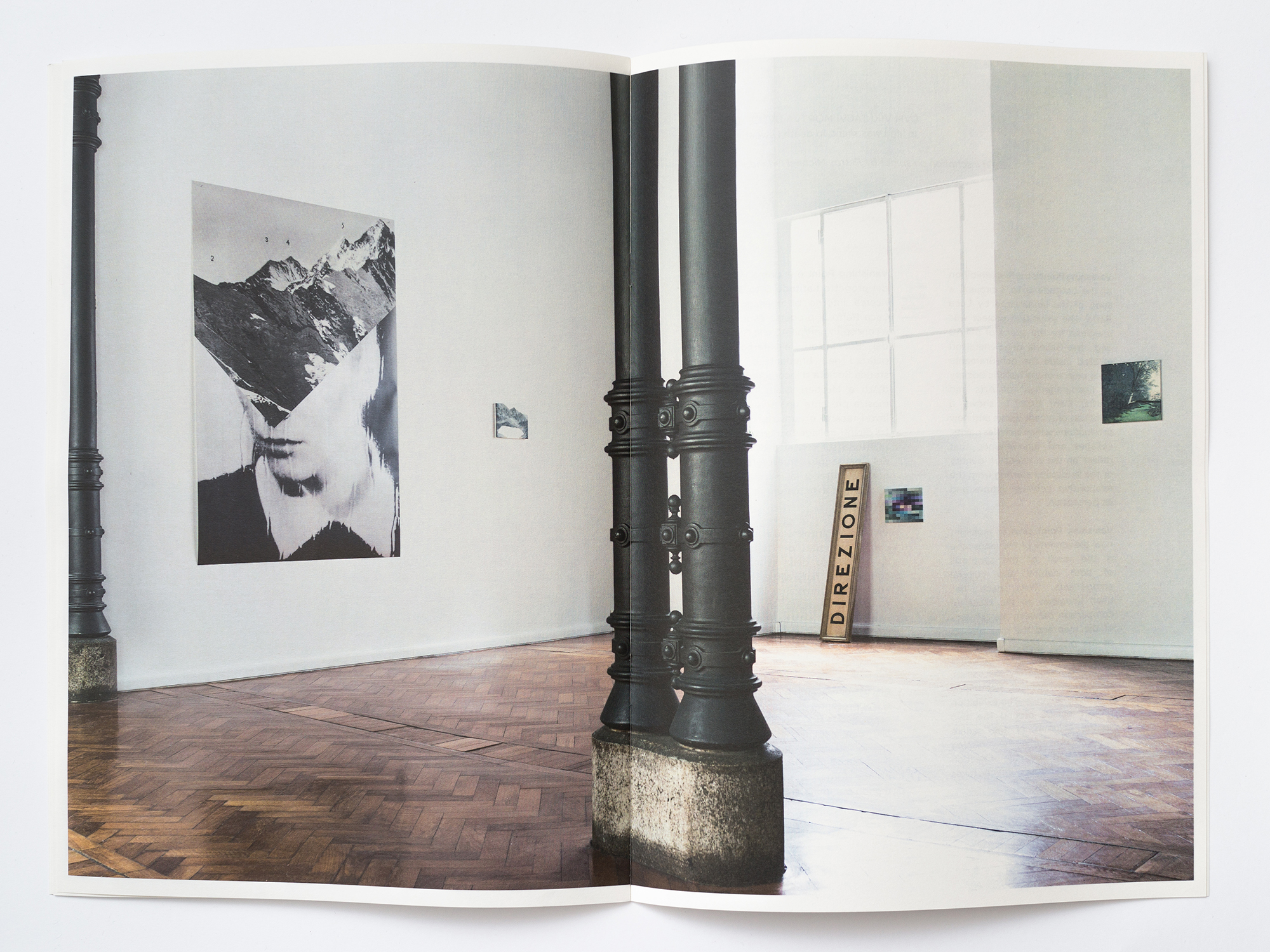 Catalogue and Postcards for the exhibition Vanishing Point by Luca Reffo.

Vanishing Point is the first exhibition of the Latitude 0 to 3 project, a sudy of the landascape by Luca Reffo. The exhibition project was imagined for the space of miFAC and the Galleria dei Benefattori located inside the neo-Bramante style palace of the historic Society of Encouragement of Arts and Crafts, Siam 1938. It shows a selection of recent works and new productions, which includes paints, collages and interventions that reflect on the concept of identity of the landscape starting from the relationship between nature and its perception.
Vanishing Point aims to highlight how the identity of the landscape is the result of the synthesis of both natural and cultural components. The space has been imagined as the place of comparison between the "physics of the map and the metaphysics of the globe" (Farinelli) through the interpretation of central issues of the contemporary discussion, such as environment, geography and representation. The exhibition project occurs around the two central columns of the square space, that becomes the vanishing point around which the projection of the world through images takes shape.

DVM VIXI TACVI MORTVA DVLCE CANO
In life I was silent, In death I sweetly sing
Latin inscription on spinet by Petrus Michael Orlandus, 1710

The exhibition is produced and curated by Luca Reffo and Sara Cattaneo.